Fire and Sass
May 16, 2020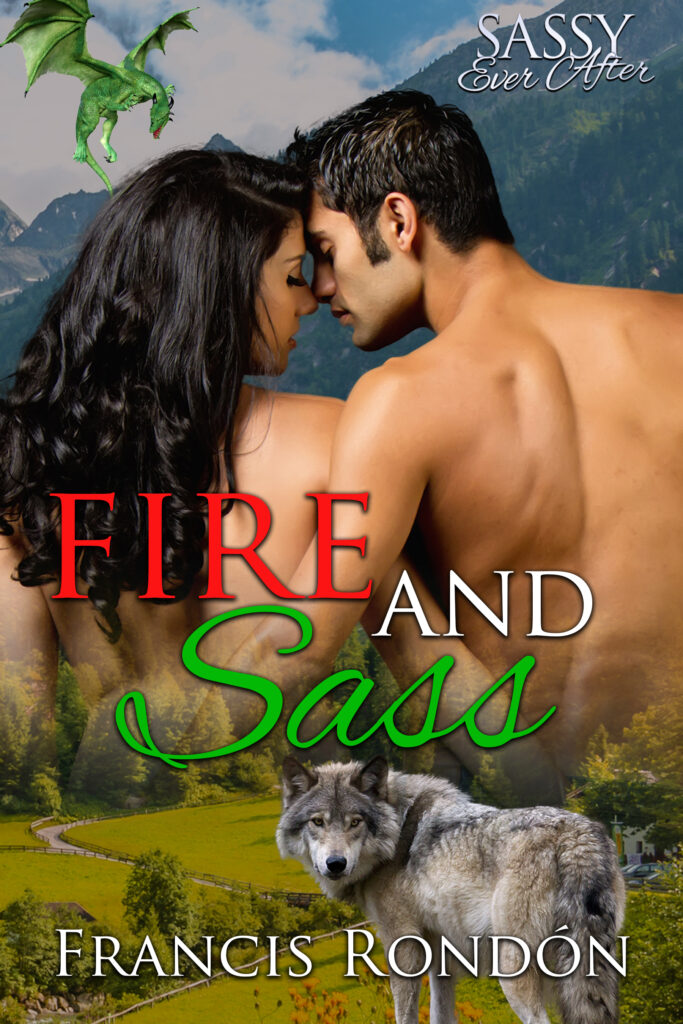 Their passion may be explosive, but her destiny leaves no room for love.
As the second-oldest daughter of the queen, Alda has family duty and tradition in her blood. Everything she does is for her home, Draconia, the uncharted island haven for dragonesses. When a mysterious illness hits her family, Alda will stop at nothing to find the cure…even if it means leaving the island to find the one person who can save her twin.
Raul Alvarez is a no-nonsense wolf hell-bent on avenging his father's murder. He's hot on the trail of the rogue dragons who have been terrorizing the region when he crosses paths with Alda and his heart and body instantly recognize that she's his mate.
Neither are free to be with the other, not when they're facing dangers that threaten their families, their homes and even their lives.
But with a little fire, and a little sass, the sparks between these two might just be strong enough to light up the world.
For more Sassy books featuring the dragons from Draconia, check out:
Dragon in Disguise by TB Mann
Dragon Heat by Jodi Kendrick
Dragon Princess: Treasured Love by Renee Hewett
Frost and Fangs by Scarlet Fox
My Mate's Rhythm by Terri Wilson
Walk the Sass by Julia Mills
Wings of Sass by Lia Davis
Published:
February 21, 2020
Genres: