A Touch of Iron (Coming in 2020)
October 20, 2019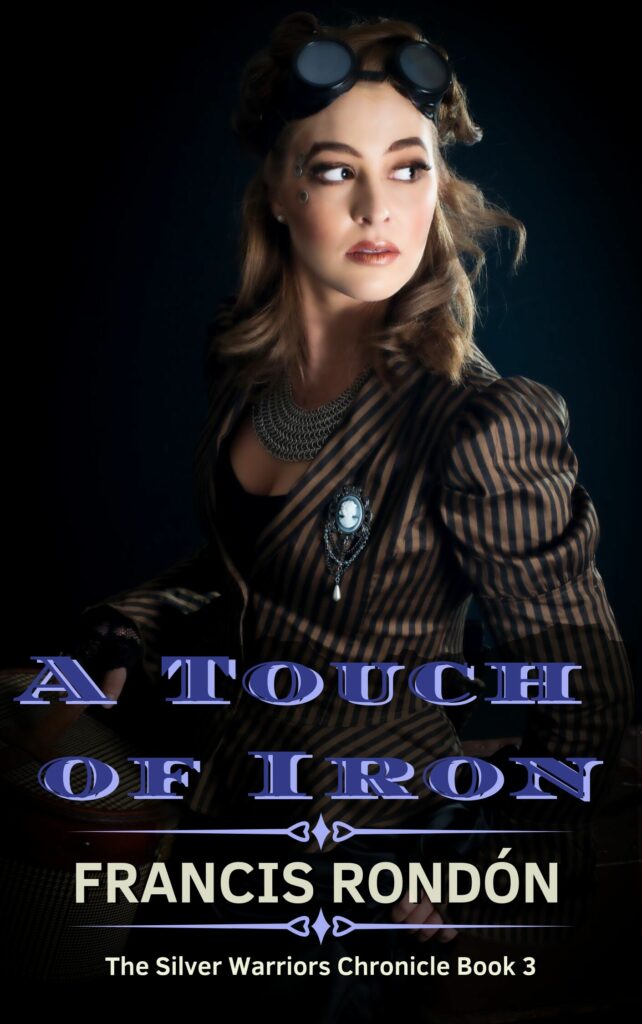 AVAILABLE FOR PRE-ORDER!
The Silver Warriors Chronicle Book 3:
The Silver Warriors destroyed Pilar de la Cruz's life as she knew it, and her hatred knows no bounds. She will stop at nothing to destroy them, and sacrifice anyone who gets in her way. For five years, she has worked alone, each mission bringing her closer to her goal.
But when her latest mission to find her enemies' headquarters is derailed by murderous nomads in the Dead Zone, she must work with Rodrigo Calderón, a dangerous man with secrets of his own, to find a way to survive the deadly wilderness and complete her mission.
Can a woman with nothing to lose and a man with everything to hide learn to trust each other to survive—or will their dangerous secrets come out to destroy them?