Steamy Cogs II
July 8, 2019
A Collection of Steampunk Short Stories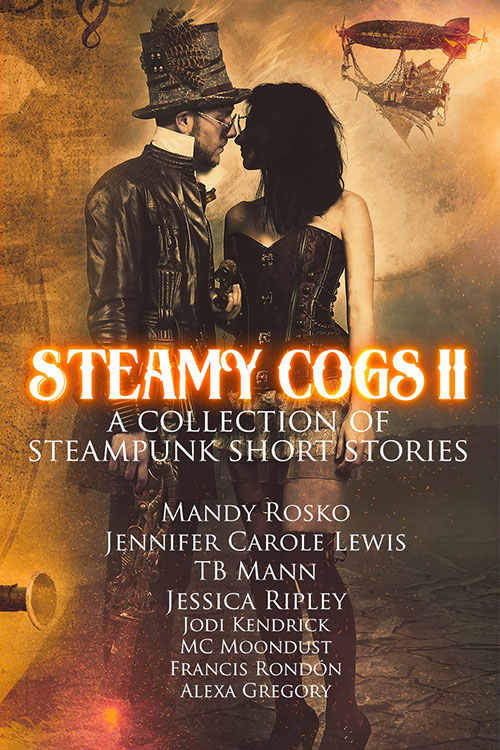 My story, A Touch of Steel, is available for purchase.
A special print-only anthology (available by special order or in-person events only)
Eight short stories inspired by the world of steampunk. Airships, mechanical limbs, Victorian fashion and, of course, happily ever afters. No matter what your preferred style of romance, you can find the right story for you inside Steamy Cogs II. Let these authors whisk you into a world of magic, machinery, and mystery.
Clockwork Heart by Mandy Rosko ⚙️
Clockwork At the Big Top by Jessica Ripley ⚙️
Stolen Love by MC Moondust ⚙️
Gears of the Heart by TB Mann ⚙️⚙️
Return Flight by Jodi Kendrick ⚙️⚙️
A Touch of Steel by Francis Rondón ⚙️⚙️⚙️
The Resurrectionist by Alexa Gregory ⚙️⚙️⚙️
A Star to Steer Her By by Jennifer Carole Lewis ⚙️⚙️⚙️⚙️
This is a special-edition limited print anthology created for Romancing the Capital 2019. Special thanks to Eve Langlais for organizing the event and inspiring the authors found inside. Check out Eve's books at evelanglais.com
Formatting by Eighth Ripple Press: eighthripplepress.com
Published:
August 1, 2019
Genres:
Tags: